Welcome to the New Horizons Alumni Association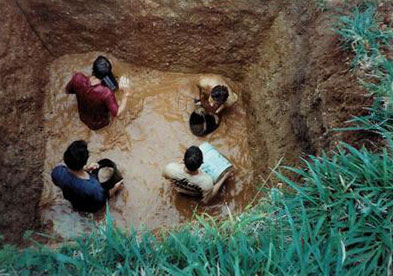 Students bailing water out of Huyck House trash pit.
New Horizons Alumni Association, an alumni-run organization, is the institutional standard-bearer of the checkered legacy of New Horizons Youth Ministries, the group of "troubled teen" programs founded by Gordon Blossom. We maintain the definitive archive of materials related to these programs, provide resources for our fellow alumni, and engage the alumni community for healing and empowerment.
Our flagship Digital Memory Project collects, digitizes, restores, and shares the corporeal knowledge held by the countless individuals whose lives were touched by New Horizons over its 40-year history. Our collection of alumni testimonials, gathered over the course of more than a decade, speaks to power the challenging truths of our fellow alumni.
Join us as we amplify alumni voices to promote healing, to educate our society about the lessons learned from the legacy of New Horizons, and to help our collective New Horizons community to thrive!